Memorabilia & Estate Buyers in Bradenton, FL
Antiques are beautiful, valuable and have a wealth of history behind them. From furniture to art, militaria to memorabilia, Bradenton Antiques Coins & Jewelry is an established authority among buyers in Bradenton, South Bradenton, and Samoset, FL, welcoming whatever relics you're choosing to sell. From individual pieces to entire estates, our appraisers relish the chance to look at your items, learn about them and uncover their true value.
We know that many pieces are totally unique and original, which makes them nothing short of one-of-a-kind. We strive to provide the most accurate valuation of these items, as well as background and information about each piece, so you know what you're selling. If you have questions, trust our memorabilia buyers and historical experts to answer them, to provide context for your antiques.
What We Buy
From civil war-era weapons to classic painting and handcrafted turn-of-the-century furniture, we've seen it all! We welcome a broad range of antiques and specialty items from decades long-passed. Some of the items our memorabilia buyers take include:
Autographs
Bayonets
Bronzes
Garden Statuary
Historical Documents
Historical Photos
Holloware
Lamps
Mid-Century Modern
Militaria
Oriental Rugs
Paintings
Pocket Knives
Sterling Flatware and Tea Sets
Swords
War Memorabilia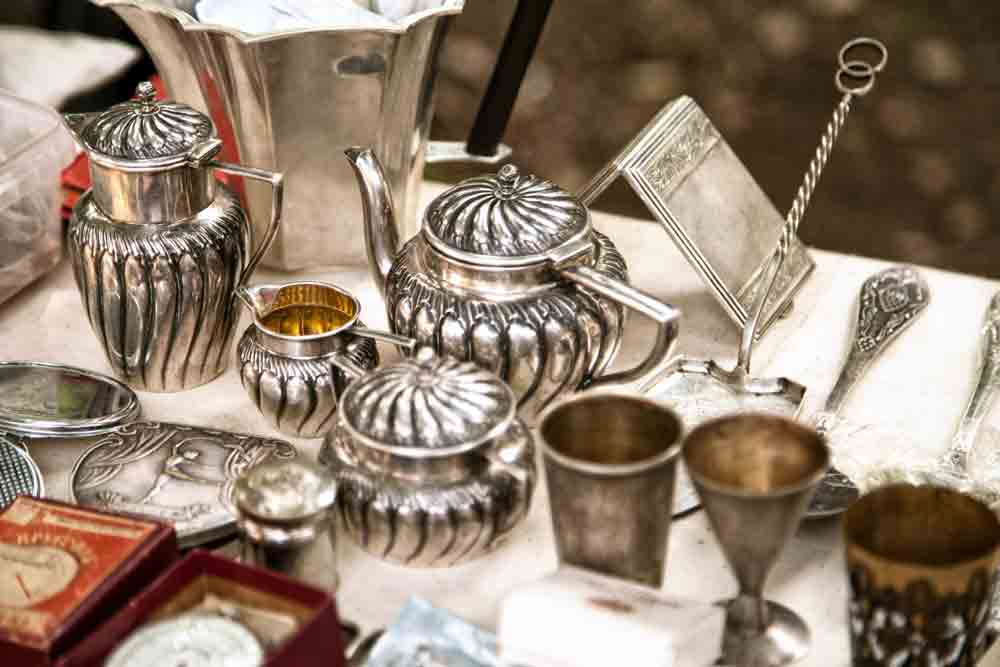 Estate Sale Purchasing
Downsizing an estate in Bradenton, FL? Liquidating an old antique collection? Our team of estate buyers is familiar with the estate liquidation process and will work with you to acquire individual antiques or lots as part of estate sale purchasing. We can also provide appraisal services for estates. Consult with our estate buyers today for a speedy resolution to your downsizing needs.
We Buy Antiques
Bradenton Antiques Coins & Jewelry purchases antiques from all eras of history and welcomes unique items, from furniture to militaria, memorabilia to art. Contact us today at 941-747-2800 to discuss antique sales or estate liquidation with our team of expert estate, jewelry, coin, and memorabilia buyers. We'll be glad to assist you in identifying and appraising antiques from any time period, as well as their background and vital information.